Reducing Fractions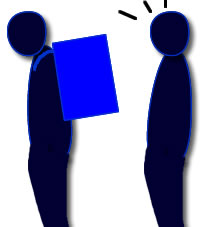 Reducing fractions is too important a topic in algebra and I will come again over it.
But for now, understand that this (in the end, simple) operation is carried out to actually help you!
... and simplify your (or a mathematician's, a scientist's, an accountant's) life.
To help you drop unnecessary cargo..
Yes, many things that at first you don't quite understand and find meaningless, are just tools to make maths easier!
...and the way to do it is simply by finding the Greatest Common Factor (GCF) between two or more numbers.
That's why the teacher at school started making you look at number in different ways, to speak about division, divisibility rules and prime numbers.
Here is an example (if you don't know how to multiply fractions click here).
Note that the 5's eliminate each others because 5:5=1 and so you can consider them as redundant (multiplication by 1 leave any product unaffected). By the way the "trick" of finding the "ones" in mathematics and in algebra is a very important and enormously used strategy!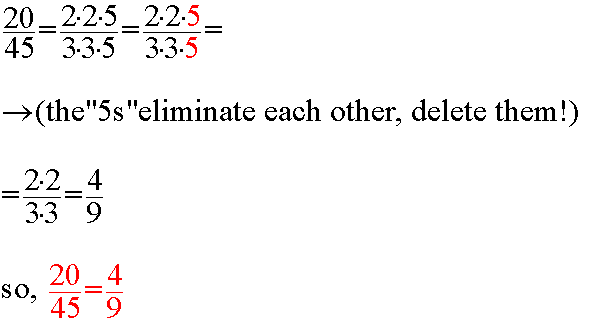 ---